Awards and Accomplishments for Paraworld Zero

– Hit the BarnesAndNoble.com Top-50 Bestseller List
– Hit the Amazon.com Bestseller List in the "Magic and Wizards" category
– Winner of the National Indie Excellence Book Awards (DVD-Fiction)
– Winner of the London Book Festival (E-Book)
– Two-time Winner of the Los Angeles DIY Book Festival (E-Book, Audiobook)
– Silver award from the Mom's Choice Awards (Audiobook)
– Second Place in the Moonbeam Children's Book Awards (Audiobook)
– Finalist in the ForeWord Magazine's Book of the Year Awards (Audiobook)
– Finalist in the National Best Books 2009 Awards (Audiobook)
– Two-time Finalist in the Next Generation Indie Book Awards (SF/F, Audiobook)
– Fallen Angel Reviews Recommended Read
– Flamingnet TOP CHOICE Award for Young Adult Fiction
– Third Place for the Preditors and Editors Best SF Novel Award
– Honorable Mentions from the Hollywood, New York, New England, and Beach Book Festivals




ParaWorld Zero

In the first book of the Parallel Worlds series, Simon Kent, a 12-year-old orphan boy from Earth, meets an odd girl named Tonya who strands them on a parallel world called Pudo. There, Simon befriends a teenager from each of the conflicting groups who live on the strange planet.

He soon learns that the Lisardians, an ancient enemy who nearly exterminated the Pudo race a thousand years ago, are coming back. But this time the citizens of Pudo have Simon and his friends to help them overcome the evil.

Parallel to Simon's adventures is a story of Tonya's people and their battle with the Raiders and a group of zealots who want to use the magical energy that streams throughout the paraworlds for their scientific purposes. Griffen and Tabatha, magical warriors sent by the High King, fight desperately to ensure peace in the paraverse once more.

In the end, each character will play a role in saving not only Pudo, but the governing body of the paraverse itself.



The audiobook is 12 hours and 30 minutes long and contains over 100 character voices.
Listen to a sample of the audiobook

HERE.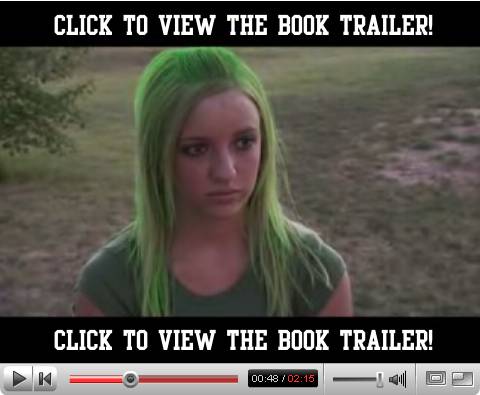 Additional Information:
- Matthew Peterson took about one year to write Paraworld Zero and another year to edit it. In addition to receiving hundreds of critiques from critiquecircle.com and critique.org, he also hired a professional editor to proofread the manuscript.

- ParaWorld Zero contains about 100,000 words. The average word is 5 characters long and the average sentence contains 12 words.

- ParaWorld Zero was published by

Windstorm Creative

January 2008. However, Windstorm lost the rights in June 2008. All rights are currently available.

- Sony is selling the eBook version of ParaWorld Zero on their site for the Sony Reader.

- The Paraworld Zero audiobook was completed in July 2008. It's about 12.5 hours long and contains over 100 character voices!


Book Information


Title: Paraworld Zero (Parallel Worlds, Book 1)
Author/Illustrator: Matthew Peterson
Narrators: Matthew and Alicia Peterson
Genre: Young Adult / Fantasy / Science Fiction
Ages: 9 and up



6 x 9 Trade Paperback


Publisher: Blue Works (imprint of Windstorm Creative)
Windstorm lost the rights. I'm seeking a new publisher!
Publication Date: January 2008
Pages: 251
Illustrations: 30
Price: $16.99
ISBN: 978-1-59092-491-4





Audiobook (12 hours and 28 minutes long)


Publication Dates: July/October 2008

Basic Audiobook MP3-CD (128 bitrate): $29.95.
ISBN: 978-0-9819227-1-3

Premium Audiobook MP3-DVD (256 bitrate): $39.95
Includes E-Book & nearly 4 hours of audio/video extras
ISBN: 978-0-9819227-2-0

10-CD Audiobook (5.4 x 7.5 x 1.3 inches): $49.95
ISBN: 978-0-9819227-3-7

Places to Order From


Distributors - Libraries/Bookstores


Baker & Taylor

(physical audiobook)
Overdrive (online libraries/schools)
CDBaby (music stores)
(place a backorder if not in stock)

Download Sites for Audiobook


Audible.com

iTunes.com




SpokenNetwork.com

Kitabe.com



Online Retailers for Audiobook


Paraworlds.com

Direct from publisher


Amazon.com

BN.com

MP3-CD


Amazon.com

BN.com

MP3-DVD


Amazon.com

BN.com

10-Disc

Online Retailers for Paperback


ParaWorlds.com

(for new copies)


BarnesAndNoble.com




Amazon.com




IndieBound.org




Borders.com



Bookstores (for audiobook)


Barnes & Noble




Borders


Most Independent Bookstores
(place a "special order" if not in stock)

E-Book Stores


Sony.com

Sony Reader


Amazon.com

Kindle
Bookstores, schools, libraries & clubs can contact us directly for special discounts on large orders. Matt does a lot of speaking engagements as well. Just ask.





Reviews From Authors, Publications and Websites


"It's always a pleasure to find a new writer who is comfortable in that marvelous borderland between fantasy and science fiction. Even more of a pleasure to find one with flair and humour and a truly original imagination.

"What do you get when the effect that produces parallel worlds also creates the phenomenon that we loosely call magic power? You get a lot of really weird beings with slightly faulty technology bursting into the lives of…well…some really weird people. You also get murderous villains, mighty warriors, goddess-like women, impossible problems and some of the wildest chases since the Keystone Kops. More fun than a barrel of computer games.

"Read it. Trust me, you'll have a terrific time on that borderland. Especially in the company of Matthew Peterson."

– Douglas Hill (bestselling science fiction / fantasy author of nearly 70 books)




"The exciting action of Star Wars with the humor of Napoleon Dynamite. I think Paraworld Zero has strong potential to be popular among readers."

– Diana Pharaoh Francis (author of the Path and Crosspointe series)


"Flame throwing pigeons and demonic dumpsters. Funny and imaginative."

– Maria V. Snyder (New York Times bestselling author of Poison Study, Magic Study, and Fire Study)


"Paraworld Zero doesn't just take you to a parallel universe of strange beings and galactic battles where everything is ruled by magic; it takes you through a parallel journey of the heart. Matthew Peterson weaves a wonderful heartfelt story that any coming-of-age adolescent can relate. As Simon, Tonya, Thornapple and Har struggle with their own preconceived ideas and prejudices, they learn to trust, love and appreciate one another."

– T.L. Gray (author of the Necromancer series)



Flamingnet TOP CHOICE Award (Nov 2007)
"...I greatly enjoyed the story... a must read for anyone who loves fantasy and for anyone who loves a good adventure/coming-of-age novel."



Read the full review



BookspotCentral.com (FantasyBookSpot.com) Review (Nov 2007)
"This book follows the Harry Potter template of wizards and magic, the discovery of great wizardly power, and likely a secret destiny to be fulfilled. It combines Star Wars aspects as well, as we see space ships, laser guns, and a group that wishes to bend the 'paraverse' to their worldview. These are definitely all elements that a young adult would find very exciting, along with the camaraderie among Simon and the new friends [he] makes, some teenage crushes, and some funny scenes within the story. It's a [fast]-paced story with lots of action and character interaction among the kids. Tonya has hair that changes color with her moods, which is an element that I think can really draw in a child reader's imagination. It has plenty to offer to make it an exciting page-turner for its young adult audience..."



Read the full review


"Its rollicking adventure style reminds this reader of a cross between Harry Potter's adventures and those of Artemis Fowl. Colorful characters, fast-paced adventure, and clever humor make this an interesting read."
– TeensReadToo.com (ReadingJunky)

read



"Fantasy lovers will devour Paraworld Zero... Matthew Peterson uses descriptive writing and likable characters to capture your attention. I was completely intrigued on the first chapter! The world he creates is incredibly unique and captivating."
– ThePageFlipper.blogspot.com

read



"Enticing and very entertaining... We'll be eagerly looking forward to the next in this funny, unique, and imaginative series."
– TheCompulsiveReader.blogspot.com

read



"Peterson deftly blends elements of fantasy and science fiction in this action packed romp."
– The Faerie Drink Review & Poised at the Edge

read



"ParaWorld Zero is one of those rare young adult novels that all ages will enjoy ... funny, fast paced, and enough twist and turns to keep you reading all the way to the end. Don't miss this one!"
– SpecFicWorld.com (Note: this review came directly from the editor, Doyle Eldon Wilmoth, Jr)

"The characters are lively and the storyline is fast paced and exciting to read. It's got everything a kid would enjoy reading so you guys should definitely pick this book up..."
– TheBookBinge.com

read



"Amazing! Harry Potter step back, Simon Kent is a magic welder with a secret history.... fun adventures, cool characters, and laughable moments... Definitely a good read..."
– Yellow30Scifi.com

read



"For a first time novelist Peterson shows a good grasp of what makes a book exciting, injecting his novel with a cracking pace, endearing characters - and the story's breakneck climax is well worth the wait... I wouldn't be surprised if the book wasn't optioned for a film sometime in the future... well worth buying..."
– Sci-fi Online

read



"This sci-fi/fantasy adventure pulls the reader in from the first sentence and keeps the pages turning. Filled with humor, cool new gadgets and spells, and an extremely original premise, this is one book you do not want to miss out on... Two thumbs up."
– MySpace.com/bookchicclub

read



"...Harry Potter meets Star Wars... Paraworld Zero is a sharply written, highly entertaining young adult novel. It is accessible, fast paced, with enjoyable, realistic characters."
– WormsScifi.com

read



"The story is a nice mix of SF and fantasy... The strongest part of Paraworld Zero is the ending. Peterson writes an excellent cliffhanger that made me excited about the next episode."
– BookLoons.com

read



"Saving the planet seems to be impossible. Only a concerted effort of all and Simon's Magic has any chance of success."
– ConNotations, by Gary Swaty (page 19)

read



"Paraworld Zero held me in my seat from the first page. An exciting fast-paced adventure, chock full of magic and humor... It is very rare that you don't guess the ending of the book until you get to the ending and that is what Paraworld Zero was like for me! Matthew Peterson delivered a formidable tale and followed through with amazing results. I for one am looking forward to the second book in this series. It cannot come out fast enough to satisfy my curiosity! While this book contains elements of Harry Potter and Star Wars it is still uniquely in a league of its own. Matthew Peterson has a delightful imagination and a wonderful sense of humor. I look forward to reading more of his books."
– MySpace.com/weaversofwords

read



"I really enjoyed Peterson's book. He obviously puts his vivid imagination to use in his writings... I highly recommend this novel to fantasy fans of every age."
– MySpace.com/multiversereviews

read



"Readers will delight in this first book in Matthew Peterson's Parallel Worlds series... I look forward to the next in the adventures of Simon, Tonya, and their growing gang of friends. I am sure many young readers - and older ones as well - will, too."
– MyShelf.com

read



"...tale of magic, mayhem, and maturation... action packed... A reasonable blend of science fiction and fantasy, Simon's adventures should appeal to middle schoolers..."
– VOYA

"The author has mastered the formula for injecting a constantly increasing level of tension in his story... This series should become a bestselling set of stories. We rated it an almost perfect five hearts."
– HeartlandReviews.com

read



"...an original, creative, and engaging story... I am utterly amazed at how engrossed I was by this book... This book makes you feel the magic and imagination of childhood all over again."
– BookPleasures.com

read

(Kelly Moran, Author and Reviewer, www.authorkellymoran.com)

"Lewis, Rowling, and Tolkien on steroids... an imaginative and creative coming of age adventure."
– TheReadingTub.com

read



"...if you like science fiction this would be a good read for you."
– QualityBookReviews.wordpress.com

read



""Imaginative" is the best word for this book. The science fiction genre is overcrowded in today's market, but Peterson's Paraworld Zero is one of those novels that stands out among the rest... Paraworld Zero is an impressive novel: not only is its concept creative, but Peterson manages to explain everything and tie up any loose ends in the story line and still leave it open for future excitement."
– LiteraryMagic.com

read



"I really enjoyed this book. It was totally outside my genre of books that I read but [I was] so happy to have read it. I can't wait to read the other books in this series and see how Simon evolves."
– CindysLoveOfBooks.blogspot.com

read





"Mr. Peterson has begun what looks like could become the next big young adult series. I was spellbound from the very beginning. I loved how someone [as] average as Simon turned out to be more than anyone could ever imagine . . . The descriptions of each new situation brought the scenes to life for the reader to become immersed and live through the characters themselves. I for one will be waiting to find out what adventures Tonya and Simon have lying in waiting for them. Thanks go to Mr. Peterson for what looks like the first book in an incredible series!"
– FallenAngelReviews.com (Recommended Read)

read


"PARAWORLD ZERO was the absolute best YA novel that I have ever read!"
– BookReporter.com (Linda B. from Word of Mouth)

read



"The story follows young Simon Kent, an orphan and a victim of bullies, as he is suddenly catapulted into a series of adventures by an encounter with a young student of magic. Tonya transports Simon to another "paraworld," one of many parallel universes. They have various adventures with Puds, ancient secrets, magic, space travel, etc."
– School Library Journal

"I am deeply impressed with this book. I am a huge Harry Potter fan and a honest Star Wars fan and this book combines what I love of both of them... I have a feeling I'm going to be re-reading this one quite a bit."
– BookwormExtraordinaire.blogspot.com

read



"Peterson has definitely put a lot [of] imagination into this work. . . readers will find themselves drawn into the rollicking adventures of Simon and his friends. Plus, a few unanswered questions are sure to have them begging for a sequel."
– YABooksCentral.com

read



"...a well-written, well-narrated piece of literature... Paraworld Zero is for readers who enjoy stories of strange worlds, stranger creatures and some of the strangest (but good) characters to be ever audioed."
– ReaderViewsKids.com

read



"It has uniquely original concepts... Packed with Star Wars-like duels and terrifying creatures, it is a great cross between fantasy and sci-fi."
– Brattleboro Reformer (Vermont newspaper)

read



"Over 100 unique character voices are present in this stirring audio adaptation that the whole family can enjoy, perfect for long car trips. Highly recommended."
– Midwest Book Review

read