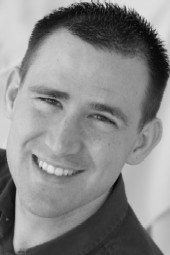 Matthew Peterson

Upcoming Events
May 29 - June 1, 2008
Book Expo America in LA
Booth #5741
June 28, 2008
New York Book Festival
I'll have a Booth

Website Links

Home Page
www.ParaWorlds.com
Forum
www.ParaWorlds.net
MySpace
www.MySpace.com/pworlds
Hi there! Spring is in the air and the flowers (and bugs) are starting to appear. I have some fun stuff to share with you about my month.
---
The Status of Paraworld Zero
First off, I was just notified a couple of days ago that Paraworld Zero received an honorable mention in the 2008 Beach Book Festival contest in Atlantic City. Yahoo! Unfortunately, I didn't win a prize for this.

Foreword Magazine sent me an email last week with a list of foreign publishers and agents who showed interest in Paraworld Zero at the Bologna Book Fair (my book was on display there). I sent some emails, and two of the agents from Korea and Serbia have already said they'd like to get my book translated and in the hands of foreign publishers. They've already asked me to send review copies to a couple of their clients. I'm crossing my fingers!

Also, Amazon is selling my book for $5 off right now. That will not last long, so I thought I'd mention it to you. Click Here to go directly to the Amazon page for my book.

Promotional Tips: I've been told by a couple of authors that they make more money from foreign sales than from American sales. The foreign market can be tough to get into because of the language and distance barrier. Usually an author's U.S. agent will work with a foreign agent. You can always have your book exhibited at the foreign book fairs, but that can be pricey. It looks like it might pay off for Paraworld Zero, though.
---
Los Angeles Festival of Books
I just got back from the Los Angeles Times Festival of Books. Wow! There were a lot of people there (around 140,000 people). I was crazy in that I drove all night (6 hours) to LA and then set up my booth and presented all day. I got one night of sleep to recover and then I presented all day and then drove home without sleeping. Man! What I'll do to save a few bucks on a hotel!

A couple interesting things happened at the fair. A film agent came to me and was very excited about my book. She said that agents will be all over me at the BookExpo America, so she asked to be the first one to talk to me about selling movie rights at the BookExpo later this month. A few minutes after she left, a movie producer came up to me and asked if I had a film agent. What a coincidence!

I was also approached by some other fun people like the president of AuthorsDen.com (his kid bought my book), the president of OnceWritten.com (she already has my book), and the sister of Christopher Paolini (author of Eragon) who works in publishing. She bought one of my books and said she'd pass it along to some editors if she likes it. All in all, it was a great fair, but I was soooo tired. I gave out thousands of bookmarks and CDs, and I sold quite a few books.

Promotional Tip: I learned a simple trick that increased my book sales at the fair. Instead of asking "Would you like a bookmark?" I started saying "Here's a bookmark for you." Suddenly, I started giving away about 30% more bookmarks and CDs and in turn, ended up selling more books. Several people came back the next day to buy my book after they'd listened to the sample audio CD.
---
Grand Desert Days Festival
I was a guest author at the Grand Desert Days Festival in Morristown Arizona. Everything went fine at the fair until I decided to go home. I realized that I had locked my keys in the car! Fortunately, one of the other guests at the fair was the local fire station. They were able to "jimmy" the lock for me. Whew!

Author Tip: If you're ever invited to an outdoor book festival, make sure you bring water and sun screen! Sunglasses aren't a bad idea either. Also, bring some strong tape to secure your table cloth and items. Sometimes gusts of wind will make a mess of your whole display.
---
| | |
| --- | --- |
| | |
| | The audiobook is almost finished! My wife and I have done almost a hundred character voices. I don't think I ever would have done this project if I would have known how long it would take. I'm very proud of it, though. If any of you would like to pre-order the audiobook, here's a special link to get it for half off. http://paraworlds.com/sample/ |