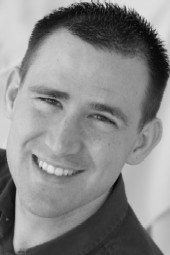 Matthew Peterson

Upcoming Events
Aug 6 -10, 2008
World Science Fiction Convention
I'll be presenting in a PR panel
Oct 30 - Nov 2, 2008
The World Fantasy Convention
Calgary, Canada

Website Links

Home Page
www.ParaWorlds.com
Forum
www.ParaWorlds.net
MySpace
www.MySpace.com/pworlds
Yahoo! The audiobook is finally finished and lots of exciting things are happening. In the last newsletter, I mentioned that I have a big announcement to make. Well, here it is... I cancelled my contract with Windstorm Creative. Yep. Itís true. I now own all of the rights for Paraworld Zero (well, I just sold one of them, but Iíll talk about that later), but Iím already getting a lot of interest from various publishers and agents. To prevent any rumors, Iíll just say that I dropped my publisher because they breached the contract regarding my royalties (they didn't pay me) and complimentary books I was supposed to get. However, my main motivation was the horrible distribution issues. Tons of book orders were not getting fulfilled, and I was receiving lots of complaints from bookstores, schools, and libraries because of this. I donít think Windstorm meant to drop the ball with my book. I think theyíre just overworked and might have some communication/accounting/health/financial issues. I wish them good luck and adieu. Read on to find out about the exciting future for my series and an offer to get the audiobook for just $5.
---
The Paraworld Zero Audiobook!
I mailed out all of the MP3-CDís last week, and Iím mailing out the MP3-DVDís this week. I went all out on the DVD. In addition to the audiobook, it comes with about 2 hours of video extras and 2 hours of audio extras, which include interviews of the book cover models, bloopers, "making of" videos of the audiobook and artwork, school presentations, radio interviews, photo slide shows, etc. My twins just finished listening to it. Since theyíre 8-years old, it was great to see their reactions and facial expressions. Theyíve been talking about it all week. One tender moment Iíll share is when we finished listening to a dramatic chapter near the end. One of my boys, Dean, ran to his room because he got so emotional. My wife found him twenty minutes later, crying. Wow. Itís a strange feeling that I wrote something so powerful for a young boy. I think the audio makes it even more powerful, especially since my wife and I did all of the character voices (about 100 of them!).

Iím going to offer my newsletter subscribers a special on the audiobook. Order it in July, and Iíll send it to you for just $5 plus $1.50 shipping. Believe me, I wonít ever do this offer again. In fact, I plan on raising the price of the audiobook in the near future to around $30, before I start marketing it. To order, go to http://paraworlds.com/sample/

but instead of using the coupon found on that page, use this coupon instead: newsletter08cd

If you want the premium DVD, Iíll give it to you for $8. Just use this coupon: newsletter08dvd

Audiobook Tips: If you ever get the idea to do an audiobook... donít. Just kidding! Itís a very time consuming endeavor, but it can be very rewarding. The trick is to get a USB microphone (this will prevent background noise from being recorded). The Samson C01U is a good one. You can also make your own pop-filter with an old nylon sock. I use GoldWave to edit. Chew on a green apple to get rid of the moisture in your mouth. Relax. Have fun.
---
Paraworld Zero on the Sony Reader (eBook)
Sony bought the non-exclusive eBook rights for Paraworld Zero to go onto their Sony Reader (kind of like the Amazon Kindle). Iíve already converted my book and the 30 chapter art images into eBook form. Itís a much more involved process than I had realized. The acquisitions director for Sony requested my book over a month ago, but it looks like it wonít be ready until later this month. Iíll keep you updated on the progress.

eBook Info: eBooks have really developed over the years. Adobe PDF documents are the most widely used format for computers, while Microsoft Reader (.LIT), Mobipocket (.PRC), and Palm Doc (.PDB) files are the most common formats for portable devices. Mobipocket is my favorite format for book reading because of the automatic scrolling feature. The Sony Reader and Amazon Kindle have introduced a whole new set of technology that gives you a larger, nicer screen that takes up very little battery usage. I hear itís like reading from an actual book.
---
Honorable mention at the New York Book Festival
Paraworld Zero received another honorable mention (thatís three now in the past couple months). This latest one came from the New York Book Festival. I must be crazy, but I flew to New York, signed books for a few hours, and then got a phone call from the airport letting me know that they changed my flight. I had to leave the festival four hours early and rush to the airport, only to sit around for two hours because of a delay. So my first stay in New York, outside of the airport, was about 6 hours. Whew!

Festival Observation: I wouldnít suggest exhibiting at the New York Book Festival (unless, perhaps, if you live there), although attending the festival is well worth it. The reason for this is because very few people are there because of the books. Theyíre there because of Central Park, and they just happened to walk by the festival. Since many of the people were joggers, they didnít have money with them or the desire to carry books around. I was sort of glad that my trip was cut short. It was a learning experience.
---
Iíve been invited to participate in the World Science Fiction Convention in Denver (Iíll be doing a panel on Publicity) and the World Fantasy Convention in Calgary (Iíll be doing the September podcast for their website). If anyone is going to be there, let me know, and perhaps we can meet in person.

P.S. Thank you for all of the wonderful emails I received regarding my baby. The four procedures went well (he had some complications waking up, however), and he is doing extremely well. In fact, it's like some weird transformation has taken place. In June, he started eating with his mouth (he normally eats from a tube in his stomach), doing simple sign language, and trying to walk. We did find out that he'll need heart surgery again in the next couple years. Bummer.