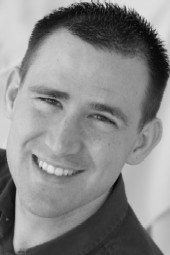 Matthew Peterson

Upcoming Events
Oct 30 - Nov 2, 2008
The World Fantasy Convention
Calgary, Canada
I'll be doing the September podcast
Nov 21 - 23, 2008
Tri County Comic Con
Orlando, Florida
I'll be the guest author

Website Links

Home Page
www.ParaWorlds.com
Forum
www.ParaWorlds.net
MySpace
www.MySpace.com/pworlds
School has started and the noise level in my house has dropped considerably (we still have two boys who aren't old enough to go to school). Oh, boy, have I got a lot of news this month! I was hoping to get some things finalized before I sent this email, but I thought I better send the email before it got too late into the month. My life is filled with a lot of "maybe's" right now. I'd like to see it filled with more "yeses!"
---
World Science Fiction Convention (Denvention3)



Matthew Peterson and Connie Willis




Lois McMaster Bujold and Matthew Peterson




Matthew Peterson, Gay and Joe Haldeman




Karen Haber, Robert Silverberg, and Matthew Peterson




Carol Berg and Matthew Peterson

Perhaps youíll recognize one or more of the famous authors to the left. Iíve met several of them before, so it was nice to see them again. If you ever go to a science fiction convention (i.e. WorldCon or Nebulas), make sure you meet the Haldemans. They are just the most wonderful and kind people.

I was on one panel called ďPublicity: Whoís Job is it anyway?Ē at the WorldCon with Joy Ward, Roy Gray, Astrid Anderson Bear, and Pierce Watters. Ben Bova was supposed to be on the panel, but he couldnít make it. You can watch the panel Here.

Strange thing happened a couple of days after the WorldCon. I got an agent for a week or two (the agent just kind of fell into my lap), but things didnít work out and Iím agentless again. It was a great experience, though, because it really let me see the world through an agentís perspective. I know now what to look for in an agent, especially if they are someone Iíll be working with for many years to come. For some reason, I just wasnít very excited about my agent, even though they represented bigtime authors. They didnít work much with YA authors, so that troubled me as well. It was definitely for the best that it didnít work out. When I get an agent again, I want them to be someone that I am excited to work with and who is excited to work with me.

MOVIE NEWS:

On other news, Ray Arco, one of the 80 or so judges for the Golden Globe awards contacted me last week. We had a great conversation. He liked my ďHarry Potter meets Star Wars!Ē tagline and asked for some materials so that he could possibly share my book with some movie producers/directors at the Toronto Film Festival. Iím not sure if anything will come of this, but itís fun to see the interest that the film industry has in my book. Iíve had at least half a dozen movie and TV producers and a couple of talent agencies approach me at book events. This is the first time a film professional has called me, though.

FOREIGN NEWS:

Looks like India might get a sampling of my book. Perhaps 500 to 1000 copies to see how it sells. Itís a start. An agent from Korea translated part of Paraworld Zero into Korean, but no news on that yet. It's a slow business for sure. Patience is one of the biggest keys.

Convention Tips: If you're wanting to meet your favorite authors, go early to their panels or readings and sit in the front. You'll probably get a minute or two to talk to them before the event and perhaps a minute or two after the event. Just be courteous of their time and of other people who also want to talk to them. When a panel ends, a rush of people usually come to the front, so be ready.
---
Paraworld Zero Audiobook!
The 10-disc Audio CD just came out! Yahoo! Go here

to learn more.

Also, as of yesterday, Paraworld Zero is now a downloadable audiobook! Right now you can get it from www.kitabe.com but in the near future, it will also be on Audible.com, iTunes.com, SpokenNetwork.com and probably Audiobooks.com. In fact, Audible just sent me a sample contract while I was writing this newsletter. They get a million visitors a month, so that should be nice.

My wife and I composed some music for the audiobook. Listen to it here and tell me what you think.

Audiobook Websites: I found a couple of audiobook websites that do reviews for audiobooks. I've found these to be helpful: audiofilemagazine.com and SFFaudio.com
---
I played a joke on my boys last month. They caught a bunch of tadpoles at a camping trip. After they went to bed I found a large frog (I named him "Squeaky" because his croak was more of a cute little squeak). Well, I hid all of my boy's tadpoles, and in the morning I told them that the tadpoles ate each other (which they do) and only one survived. I then showed them Squeaky. You should have seen their eyes! This frog to the left isn't Squeaky. It's the last remaining tadpole that we brought home. He essentially ate the others. Heís only an inch long. We're getting rid of him the second he starts making noises!

Hereís another ďfrogĒ story that happened to me last month. It was late at night and I was walking to the mailbox. One of our neighbors was moving, and they had a ton of things out on their grass. I noticed what looked like a large ceramic frog or toad on the sidewalk and when I bent down to move it out of the way so that nobody would break it... it hopped away! I was totally shocked, since I had never seen a toad in the area, especially such a huge one. I donít know how they survive in the 110+ degree weather of Arizona.
---
| | |
| --- | --- |
| | |
| | I hope you all are doing well. Thanks for your support and feedback. Iím busy writing the sequel to Paraworld Zero. Iíll keep you updated on its progress. Life has been so hectic for me, but I need to get it done. Have a wonderful month! |