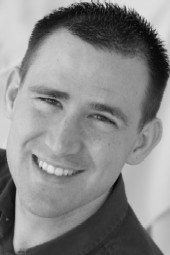 Matthew Peterson

Upcoming Events
Oct 30 - Nov 2, 2008
The World Fantasy Convention
Calgary, Canada
I did the September podcast
Nov 21 - 23, 2008
Tri County Comic Con
Orlando, Florida
I'll be the guest author

Website Links

Home Page
www.ParaWorlds.com
Forum
www.ParaWorlds.net
MySpace
www.MySpace.com/pworlds
Get a copy of Paraworld Zero

Paperback, Audiobook, E-Book
Click here for links to stores
Hey there! The holidays are approaching, it's starting to cool down (a great thing, since our air conditioning unit just broke down again), and things are cooking for my second book in the Parallel Worlds series. I'm writing about seven pages a day, and I am just amazed at how well the story is coming. Of course, I have dozens of pages of outline, so I already know how each chapter will go. I have a feeling that book two is going to be even better than book one. It's got a lot more mystery and romance in it, which is what teenagers (especially girls who have read the Twilight series) want. I can't wait to finish it. Now I just need to get a new publisher... I'm going to finish book two before I start querying publishers/agents.
---
My Wife and Son Preparing for Halloween
Don't tell my wife I posted this! So this year for Halloween, my wife decided to get a new costume for herself. She's normally either a witch or a wench (same costume, just different way of wearing it). She found this costume in the kids section, but it fits her... barely... so she's going to be a pirate this year. Can you believe she's given birth to five children?

I've decided to be an author this year for Halloween. Do you think anyone will recognize me?

My bad luck with Halloween: I missed my twins first Halloween because of work. Well, they were only a week old at the time and were in an incubator, so it wasn't a big deal (the nurses dressed them as M&Ms -- they were only 3 lbs each)... However, when they got old enough to Trick-or-Treat for the first time, I missed their Halloween again because of work. That time it was a big deal and I felt very bad, since it was avoidable. Well, it looks like I'm going to miss another Halloween, this time because of the World Fantasy Convention in Calgary. Do they not Trick-or-Treat in Canada? Arrrg! Oops, I guess that's what my wife should be saying: Arrg, my matey!

Speaking of the World Fantasy Convention, they put up an interview of me on their website, along with part of my audiobook. You can listen to it here (the interview starts at 2 minutes and 49 seconds into it):
http://worldfantasy2008.libsyn.com/index.php?post_id=382821
---
Steven Brust and Matthew Peterson at the 2008 CopperCon
Steven Brust and I did a book signing together at the 2008 CopperCon in Arizona. Last year I did a bunch of panels at the CopperCon (in fact, I think it was at the 2007 CopperCon that I did my first public reading), but this year I only did the book signing. Steven was the guest of honor (he has a lot of books under his belt) and it was nice chatting with him.

Local Conventions vs National Conventions: I've noticed that the local conventions are way different than the national or world conventions. The first thing, of course, is the amount of people in attendance. With the lower numbers at local conventions, you tend to recognize faces more easily, and you tend to have a better chance at having one-on-one time with the guests and speakers. Whereas at a large convention with thousands of people there, you'd be lucky to get a picture with a famous author, let alone have a meaningful conversation with them. So I say, support your local conventions!
---
Paraworld Zero on the Sony Reader (eBook)
I mentioned ages ago that Sony picked up the non-exclusive E-Book rights for Paraworld Zero. It's been a long time, but Paraworld Zero is finally available for the Sony Reader! The E-Book includes the same 30 pieces of chapter art that the physical book contains. Looks like Sony has it for $10.79 right now. Check it out at http://ebookstore.sony.com/.

E-Book Info: The Sony Reader is much like the Amazon Kindle, in which you can read the E-Book on a large clear screen. The battery life lasts a really long time, since it only uses the battery when you flip to the next page. Sony has about 50,000 books on their site for the Sony Reader, so I'm glad that mine is one of them. I hope you'll take a look at it.
---
Slowly but surely, things are moving along with the audiobook of Paraworld Zero. The biggest news is that it will be available on Audible.com in the next few weeks. www.SpokenNetwork.com also picked it up.

I just mailed off nearly 800 copies of the audiobook to the World Fantasy Convention in Calgary (that was a lot of work!), so I'm hoping that will get the word out more. If you haven't done so already, go to http://ParaWorlds.com/audio to listen to the first 10 minutes.

Audible.com: I've found a lot of audiobook websites during the past few months, but I'd have to say that the most impressive one has to be audible.com, because of the sheer number of audiobooks that they have. My only complaint is that their site is often sluggish. No wonder, since they get nearly a million visitors a month!
---
| | |
| --- | --- |
| | |
| | Iím trying to free up my schedule so I can write more. I toured in 7 states this year, spearheaded a major marketing campaign, did radio/TV/newspaper/internet interviews, published my own audiobook and eBook, etc., and I think it's time for me to settle down and finish book two of the Parallel Worlds series. I still have a few engagements in the next few months (i.e. Calgary, Orlando, Palm Springs, Tempe, maybe Utah again, etc.)... Man, as I started listing those places off, I realized that I'm not doing a very good job at "cooling down!" Oh, well! Until next time... |