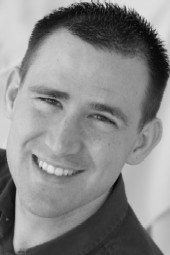 Matthew Peterson

Upcoming Events
Nov 21 - 23, 2008
Tri County Comic Con
Orlando, Florida
I'll be the guest author

Website Links

Home Page
www.ParaWorlds.com
Forum
www.ParaWorlds.net
MySpace
www.MySpace.com/pworlds
Get a copy of Paraworld Zero

Paperback, Audiobook, E-Book
Click here for links to stores
Hi there! Itís been an eventful month so far: The U.S. elected a new president, Paraworld Zero placed in another contest (that makes 5 now), I spoke at the World Fantasy Convention in Calgary, Baker & Taylor picked up my audiobook for distribution, my baby pulled out his G-tube--twice, etc. Paraworld Zero will finally be on Audible tomorrow!
---
Second Place in the Moonbeam Children's Book Awards!
Well, the audio version of Paraworld Zero just came out, and itís already gotten itís first award: second place in the Moonbeam Childrenís Book Awards in the audio book category (that's the 5th book/audiobook contest Paraworld Zero has placed in this year). There were over 1,000 entries in all the categories, so Iím very pleased. Jim Barnes from Independent Publisher Online / Jenkins Group said in a personal email to me that my wife and I did a "great job" on the narration. Iím hoping that this will be the first of many honors we get for our work. And boy was it a lot of work (hundreds of hours of it!). Amazon has the 10-CD, MP3-CD, and MP3-DVD versions now at http://amazon.com/dp/0981922732/ but bookstores, schools and libraries can get the audiobook from Baker & Taylor (the official distributor as of this week).

Finding Great Audiobooks: Ever heard of the Audies? It's kind of like the "Oscars" for the audiobook industry. If you want to listen to the greatest audiobooks of last year, check out the Audies. I noticed that Audible has a link to the "Audie Awards 2008" on their homepage.
---
2008 World Fantasy Convention

David Morrell (creator of Rambo) and Matthew Peterson


Matthew Peterson, Carrie Vaughn, & George R. R. Martin (NYT bestseller)

The 2008 World Fantasy Convention was in Calgary this year. I had never been to Canada before (heck, Iíve hardly been out of the country before), so it was a new adventure for me. The weather was beautiful... or so I heard. I spent most of the time inside of the hotel. I spoke on a panel about mystery in YA fiction. It was fun. I had a lot of great conversations with publishers, agents, and authors.

The Downward Spiral of the Book Business: Tom Doherty, the owner of TOR, reiterated something I had heard a couple of times before, and thatís the underlying reason the book business has gone down over the past decade. The problem started in 1996 when supermarkets decided to cut their costs by changing the distribution channels that were in place. At that time, thousands of experienced reps from across the country would bring new books each month to the stores. These reps knew what the people wanted in each region. Suddenly, thousands of salesmen were out of a job, books that would attract new readers stopped getting shipped to stores, and, subsequently, many supermarkets stopped putting books in prominent spots, like the checkout line. What happened was that impromptu buying of books stopped, which in turn lowered the number of new ďreadersĒ in America. I must also note that the Internet really started to take off at that same time, but Mr. Doherty and others claim that the Internet wasnít what damaged the book industry... it was the breakdown of the distribution to supermarkets, since thatís where new readers were found.
---
My boys turn to the Dark Side of the Force!
I missed Halloween with my boys because I was in Canada, but they had a lot of fun without me. I've had several requests from people for me to share photos of my family from time to time, so hereís another one. A couple of weeks ago, we went to a huge fair. My boys practically went into conniption fits when they saw Darth Vader. They are huge Star Wars fans.

Personal Trivia about Matt: Return of the Jedi has always been my favorite movie. In fact, after writing several chapters of Paraworld Zero, I watched Return of the Jedi and decided to include the whole other cast of older characters to my book. There's a scene at the end of the movie when Darth Vader dies. Listen carefully and you'll hear his theme music played in a light, quiet way, instead of the deep, dramatic way they normally play it (it just really hit me hard when I noticed it). Hearing those few notes made me realize that my book was fun, but that's all people would get out of it: a fun experience. I wanted more depth. I wanted something that would really move someone at the end of the series, so I introduced the whole other storyline with the Raiders. Believe me, the Parallel Worlds series will NOT follow the Star Wars storyline, but it will surprise you and hopefully leave a deep impression when it's all finished. Star Wars was the catalyst (or at least that music was) for me to write something with more soul to it. Thanks George Lucas and John Williams!
---
Regardless of who you were rooting for, I think I speak for everyone when I say Iím glad the elections are finally over. Seems like they lasted forever! Either way it turned out, we were going to get a first: the first black president or the first female vice-president. A historic event, to be sure.

Oh, I guess I should explain further about my baby pulling out his G-Tube. First off, the G-Tube is how he eats at night. My baby has a hole in his stomach with a permanent doohickey thing we call a "mickey button." (I call it his second belly button -- I have a picture of it in a previous newsletter). We connect the G-Tube to the mickey button to feed him. Well, the plastic balloon of water that stays under the flesh to keep the mickey button from coming out ruptured, and the mickey button and G-Tube came out. My wife rushed Jared to the emergency room and stayed there for 8 hours, but his hole was already closing so they could only put a tiny catheter in. The next day, they were able to put a larger catheter in. Then a couple days later they were able to actually get a new "mickey button" back in. Whew! Well, a few days later, the new mickey ruptured, just like the first one! This time, my wife caught it soon enough and was able to put it back in herself to keep the hole from closing until we could get yet another button that wasn't ruptured. Anyway, it was a nightmare, but heís all right now.

Until next time...