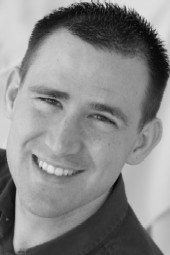 Matthew Peterson

Upcoming Events
Feb 20, 2009 all day
Vistancia Elementary in Peoria
Author presentation
Mar 2, 2009 all day
Country Meadows Elementary
Author presentation
Mar 3, 2009 at 6:30-8:00 pm
Palm Springs, CA Public Library
Author presentation/signing
July 2-5, 2009
FiestaCon (WesterCon 62)
Tempe, AZ

Website Links

Home Page
www.ParaWorlds.com
Forum
www.ParaWorlds.net
MySpace
www.MySpace.com/pworlds
Get a copy of Paraworld Zero

Paperback, Audiobook, E-Book
Click here for links to stores
Hey there! I hope your Valentines Day is wonderful. Donít forget to surprise your special someone. As the years go by, itís become harder and harder for me to get things for my wife. For one, weíre very content people and donít really need much to make us happy. She already told me not to get her flowers.... hmmm.... Is she testing me? Anyway, some fun things have cropped up, like an agent with 25 years of foreign rights experience is going to help push my book at the Bologna trade show this year (the biggest event for childrenís publishing). Hopefully something will come of that. I'm also doing some school and library visits in the next few weeks, so that should be fun. My schedule is still pretty open, so if you have any school/library contacts, please let them know about me and my audiobook (ISBN 978-0-9819227-3-7). Thanks!
---
Paraworld Zero got 3rd Place in the 2008 Preditors & Editors Poll!
Thank you for all who voted for my book in the 2008 Preditors & Editors Reader Poll Awards. Paraworld Zero got 3rd place in the "Best Science Fiction/Fantasy Novel of the Year" category! I wasnít expecting it to do so well, but Iím very pleased. Thanks again.

Preditors & Editors: P&E (yes, I am spelling it correctly) is a great site for writers who want to find contact info and updates on the publishing world. It's also great for seeing if an agent or publisher is legitimite. http://www.anotherealm.com/prededitors/
---
Thud-Thud-Thud Crash! Look, Mommy, No Teeth!
Well, this has been a very eventful month for my little two-year-old son, Jared. I was in my office when I heard some sudden tumbling noises from the stairs. You guessed it. Jared fell from the very top and either sprained or broke his ankle (They've taken like 3 x-rays so far, but we won't know for sure until they take another one next week). Whew! The poor guy was just starting to walk with support from others and climb up and down the stairs. In fact, he had an appointment the next week to see if he could get some braces for his feet (we set up that appointment months ago). Now thatís out the window for the next few weeks or months.

Okay, so now that the pain was finally subsiding on his ankle, he just got some MAJOR dental work done this week. They pulled out his two front teeth, gave him six crowns, and filled three or four cavities. The kid's only two years old! Thatís what happens when you donít use your mouth to eat or drink for an extended period of time (he still gets some of his food from a tube at night). Fortunately, the government footed the bill because of his special needs. I can't imagine how much that would have been. He was at the office for 8 hours. They had to get a special anesthesiologist to put him under, and the surgery took like 3 hours.

Teeth Tip: What can I say? Brush those teeth . . . even if youíre not using them!
---
New Cover and Some Publishing Industry News
Iíve been waiting to make the changes to my audiobook cover until Paraworld Zero placed in its tenth contest, which it just did. Okay, so maybe Iíve got a little bit of "Monk" in me. By the way, if you havenít seen that TV show, youíre missing out.

Here are some newsworthy items in the publishing world:

1. Amazon is releasing the Kindle 2.0 eBook reader Feb 24th. It now has more shades of gray, 7 times more storage, longer battery life, text-to-speech technology, and is thinner and faster. Get more info HERE.

2. We already know how bad the economy is, but itís especially bad for the book business. The publishing world has already been suffering for years because of horrible distribution issues and returns. To give you an example of how bad it is, HarperCollins (one of the largest publishers out there) just announced that theyíre closing their "Collins" division. Ouch! At the midpoint of its fiscal year, earnings were down 75%.

3. The Consumer Product Safety Improvement Act came out this week. Oh, boy. This oneís a doozy. Itís supposed to protect children, but in the process, it was about to destroy thousands of jobs and practically bankrupt the entire childrenís publishing industry. In a nutshell, all childrenís products (including books) intended for ages12 and under would need to be tested for lead, even though paper-based books have historically never had harmful levels of lead in them. The costs would have been astronomical. Bookstores, libraries and schools could have been forced to scrap many of their books, including text books, because the testing facilities are so backlogged from this new act. Anyway, at the last minute, the government adjusted the act to be a little more relaxed, but the publishing world is not out of the water yet. I like to think of it as using a tank to kill a fly. They wanted to protect children from lead poisoning, but theyíre demolishing everything in their pathway to do it. Hopefully, theyíll redefine the law to focus on products that actually have lead in them. This act affects all industries, not just the book industry. I read that nearly 4,000 jobs in New York City alone could be lost in the clothing industry because of this. It's laughable that they would introduce this now of all times. Thanks Mr. Government, sir. Sock it to us when we're already down!
---
| | |
| --- | --- |
| | |
| | This month has been a crazy one for my family. I havenít had a check-up for a long long time, so my wife forced me to get my cholesterol checked. I already knew it would be high, since it was borderline high back when I was a teenager. Before the doctor put me on anything, he wanted me to change my diet and start exercising. After 3 or 4 weeks, I lowered my cholesterol about 30 points. Yeah, for me! Sad thing is that I already ate pretty well to begin with (i.e. lots of fruits, grains, and vegetables), so now Iím just cutting back on all the good stuff like chocolate, sour cream, butter, and pork. I'm not sure if life still has any value without those things (j/k), but I'm coping. Enjoy your day! |