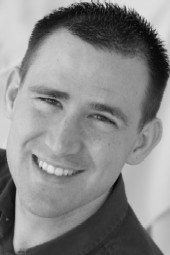 Matthew Peterson

Upcoming Events
July 2-5, 2009
FiestaCon (WesterCon 62)
Tempe, AZ

Website Links

Home Page
www.ParaWorlds.com
Forum
www.ParaWorlds.net
MySpace
www.MySpace.com/pworlds
Get a copy of Paraworld Zero

Paperback, Audiobook, E-Book
Click here for links to stores
Well, summer is cruising along, and it's already Father's Day. I'm finally at a breaking point in my writing career, which will allow me to devote the next couple months on my website projects that I've been planning to do for so long. I hope I'll have something to show you by the next newsletter.
---
Paraworld Zero Receives Two More Awards, Plus Greater Distribution
I'm super excited to tell you that my YA fantasy novel, Paraworld Zero, got two more awards last month (that's 14 in all so far). My premium audiobook/ebook on DVD became a winner of the 2009 Indie Excellence Book Awards, and the audiobook became a finalist in the 2009 Next Generation Indie Book Awards. Yahoo!

Also, I signed three distribution agreements with companies like Overdrive (downloadable eBooks and audiobooks to over 10,000 libraries), CDBaby (audiobook to music stores), and MobiPocket eBookBase (eBook to online stores). That should get the digital audio and eBooks out to more people. In the next few months, Paraworld Zero will show up on a ton more sites. I'll keep you posted on the progress. You can order now from CDBaby.com (audiobook) and MobiPocket.com (eBook).

The Secret to Getting Digital Books Listed on Major Websites: I've learned that unless you're a big publisher or an author with some prestige (or luck, as in my case), the popular storefront websites like fictionwise won't even look at your digital book. However, I recently discovered that there is a back door to getting listed on many of these big sites by simply going through distributors like MobiPocket and CDBaby. Of course, they'll take a small cut of the profits, but at least your book will be available on these important sites. Plus, you'll save a lot of time, since the distributor will do all the work getting the files and info to the websites. They also collect the royalties.
---
Cammy, the ex-Communist Russian Tortoise!
We got a new member of the family last month: a Russian Tortoise (at least, we're pretty sure she's a Russian). I jokingly named her Commie (after the old communist Russia), but my wife quickly put an end to that and renamed her Cammy (my wife keeps me in line). From the photo, you can see that she's simply gorgeous.

One of my nieces found her while cleaning out a foreclosed/abandoned home. Cammy lives in our backyard now with our other tortoises. Samson, our 50-pound African tortoise, was very interested in her (perhaps too interested) but she ran away from him in terror. I'd be scared too if someone 25 times my weight started trailing after me. I'm sure they'll get along... eventually. Samson is the friendliest tortoise you'll ever meet: He eats out of our hand, comes when we call him (sometimes), and is always following us around. He even opened our glass sliding door once (it was slightly ajar – just enough for him to get his arm in) so he could come into the house!

Tortoise Facts: Many tortoises can go days/weeks without water. They get it from the moisture in their food, which consists mainly of weeds, hay, and grass. We happen to have 30-by-30 square feet of dichondra (clover grass) in our backyard, which happens to be their favorite thing to eat. Our African Spurred (Sulcata) tortoise also loves fruit and vegetables. He begs for them at our back door, but a zookeeper told me recently that he shouldn't have fruits more than 3 times a week.
---
Convention Videos... FINALLY!
Better late than never! I finally got around to posting some clips on the panels and conventions I've attended over the past couple years. Here's a list of the videos:

2008 Tri County Comic Con in Orlando, Florida
2008 World Fantasy Convention - Mystery in YA Fantasy (parts 1 and 2)
2008 World Science Fiction Convention. Publicity: Who's Job is it Anyway?
2007 TusCon - Building Fictional Worlds (parts 1 and 2)
2007 TusCon - Killing Off Characters
2007 CopperCon - Business Etiquette for Writers (parts 1 and 2)
2007 CopperCon - Creating Realistic Aliens

You can watch these videos on my website at http://www.paraworlds.com/videos/

Video Tips: I get asked sometimes how I got all those video angles in my presentations. Here's the secret: I film with one camera on a tripod, but when it comes time to edit, I use the software to zoom up and sometimes use filters to reverse the picture (like a mirror), which makes it look like I have a second camera filming from the other side of the room (you'll notice that any writing on shirts or pop cans will be flipped as well).
---
| | |
| --- | --- |
| | |
| | I hope you all have a great Father's Day weekend. I don't have any news yet on Magical Learning, but I'll let you know when I get a new publisher. Until next time. |