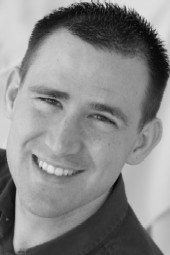 Matthew Peterson

Website Links

Home Page
www.ParaWorlds.com
My Radio Show Page
www.TheAuthorHour.com
Thursdays at 9 am PST / noon EST
Interviews are archived for everyone who missed the live show.
Forum
www.ParaWorlds.net
MySpace
www.MySpace.com/pworlds
Get a copy of Paraworld Zero

Paperback, Audiobook, E-Book
Click here for links to stores
Hello there! Hope you're doing well. The first season of my radio show is now over. Yahoo! I canít tell you how many hours I put into that show. It was literally a full-time job and a half, so Iím going to take a little break, but Iíll let you know what the future holds for the show. Just a quick note: please make sure all of your links on your blogs/websites, etc. are pointed to www.TheAuthorHour.com instead of to VoiceAmerica.com or Modavox.com as those links will not be accurate for much longer.
---
Paraworld Zero Receives the Mom's Choice Award!



You'd think I wouldn't get surprised anymore when my science fantasy YA novel, Paraworld Zero receives an award, but it's still a treat when it does. The latest award comes from the 2010 Mom's Choice Awards for the audio book. That brings the total to over 15 honors, wins, and placements Paraworld Zero has received, which I must say is very ironic for a book that was only available in print format for about a month, despite it hitting a couple bestseller lists (the economy killed my publisher)! Half of the awards have come for the audio and eBook, which are still available from overdrive.com, audible.com, and many other places.

Special Deal: In celebration, I'm giving away the trade paperback version of Paraworld Zero for $5 (normally $16.99) plus the cost of shipping. U.S. orders only. Just click here to order and enter this code when you check out: discountbook
---
February Episode of The Author Hour: Your Guide to Fantastic Fiction



Season 1 is finished! Thanks for all of your suggestions. I'm taking a little break to write my third book, do some work, and to deal with our house fire. I'll keep you updated with the future of the show.
Now that the first season is finished, I've archived the entire show onto my website, so please make sure the links you have in your favorites/websites/blogs point to www.TheAuthorHour.com and not to VoiceAmerica.com or Modavox.com, since those links will not be accurate. Thanks!
I've finally added a bunch of linking tools on my site www.TheAuthorHour.com that should make it easier for you to share the interviews on your blog or website. Link away! Thanks.
---
Jared got Braces for his Legs




My youngest boy, Jared, has gone through a lot in his life, including heart and eye surgery, a g-tube for feeding, glasses, tubes in his ears, major dental work to pull his front teeth and cap several others, a helmet to reshape his head, and other procedures. For most of his life he's seen four different therapists a week. Jared has Noonanís syndrome if you didnít already know that. Anyway, the one thing that heís struggled with for the longest time is his walking. He had little braces in his shoes, which did help some, but this month he finally got some real braces for his legs. So now I joke with him: "Run, Forest! Run!" Well, he canít quite run yet, but at least heís walking straight for the first time in his life. Itís exciting to see.

You'll notice that his glasses are missing in this picture. That's because the little booger took them off and broke them for the second time in a week. We have a strap to keep them on, but he got them off anyway. Arrg!

Personal Experience: The other day, Jared gave a talk in his Sunday school. We were surprised when his teacher informed us that he volunteered to do it, but we weren't too surprised. Back in November he asked to go up to the front of the congregation during the main church meeting to share his testimony. When I saw my wife taking my 2-year-old boy up to the front of the room, I cringed. ďWhat is she thinking!Ē But he got right up to the microphone in front of several hundred people and said all on his own, ďI know that Heavenly Father loves me...Ē Needless to say, there were quite a few tears in the room after that. Well, back to the talk he gave. My wife got some pictures to hold up while he said the words to a song. Many of the adults in the room cried, but it was even more emotional for me as I mentally filled in some extra words to the song. Here are some of the lines:

He gave me my eyes that I might see... [which I've had surgery on and need glasses]
He gave me my ears that I might hear... [which I've had tubes in and which are lower on my head because of Noonan's syndrome]
He gave me my life, my mind, my heart... [which I've had surgery on and will need more in the future]
Yes, I know Heavenly Father loves me... [he truly does]
---
| | |
| --- | --- |
| | |
| | Well, I get questions every day about this, so let me fill you in on our house fire. After six months our insurance company finally came through... and boy did they. They ended up giving us four times what they originally were going to give us! Itís been well over a month and we're now waiting on the construction company to start work. The whole thing is a little nerve-racking, but at least now we can have some peace knowing that the house will be restored to its pre-existing condition. We hope to be in by the end of summer. Thanks for all of your support. Talk to you next time.... |