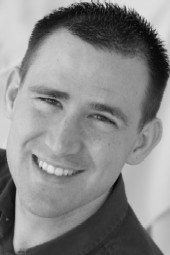 Matthew Peterson

Website Links

Home Page
www.ParaWorlds.com
My Radio Show Page
www.TheAuthorHour.com
Interviews with the top fiction authors of our day (I'm the host)
Forum
www.ParaWorlds.net
MySpace
www.MySpace.com/pworlds
Get a copy of Paraworld Zero

Paperback, Audiobook, E-Book
Click here for links to stores
Hello there! Can you believe summer break is ending soon? Many of the schools in Arizona are starting back up in the next week or two. Where has the time gone? We're still unpacking things into our rebuilt home. We still don't have blinds and we're waiting on a new washing machine to get delivered and a few phone lines to get fixed, but everything else has gone pretty smoothly. An agent is still looking at my book (cross your fingers) and I interviewed for a computer job this week, which looks promising. More on that later. I also was interviewd by TeensReadToo for my book, Paraworld Zero. You can read that interview here (if you make a comment on that blog entry, you might get a copy of my e-Book).
---
Highlights from the Publishing World
Amazon now reports that they're selling more e-books than hardcovers! Some of this can be attributed to a shift in release dates for e-Books. Many publishers are now releasing the less-expensive e-Book at the same time as the hardcover.

In other news, Scholastic reported a 3% increase in revenue for the fiscal year ending May 31st. Plus they reported a net income of $56.1 million compared to a loss of $14.3 million the year before. That's really good news for children's publishing. If I remember correctly, it wasn't too long ago that Scholastic "laid off" over 100 people.
---

Jared Ice Skating with his Momma

As you might already know, my family belongs to Hope Kids, a non-profit organization that provides fun events for children (and their families) with life-threatening conditions. Our 3-year old, Jared, has had multiple surgeries and still needs at least two more heart surgeries. He's a joy in our life. Here's a photo of him ice skating with Hope Kids. He had a blast.

Hope Kids is having a Walkathon to help support the organization. If you'd like to support Jared and Hope Kids, you can dontate $5 or more at http://firstgiving.com/jaredpeterson

THANKS! Every bit helps.
---
Our New Camera... and a Thousand More Items

My Crazy Kids

You'd think that with a new camera I'd have more photos to share, but I can't seem to find very many. My wife bought a cool new camera to take portraits. Here's one of our kids.

We still have so many things to replace, it's daunting. The way the insurance company works is that they give you a set amount of money they're willing to reimburse you for an item. Their amounts are usually at rock bottom prices, which makes it more difficult to find things without going over. We have to send in receipts and wait wait wait to get reimbursed. It's a real pain in the neck, especially since we have a list of thousands of items to replace.
---
I mentioned earlier that I interviewed for a computer job this week. They were actually my #1 choice to work for and I didn't think they'd ever contact me, but after 2-3 months after applying for the position, they suddenly called me up. Right after my initial 1-hour interview and written test, they asked if I could stay longer to do another interview with a panel. The interviews went great but my brain went to mush on the test. The questions were pretty basic, but on the drive home I realized that I had missed some of the trick questions. Oh, well. I'm glad they waited so long to contact me, since I needed that time to move into our new house. Another company wants to interview me as well, so things are looking good.

Enjoy the rest of your summer! Talk to you next time....