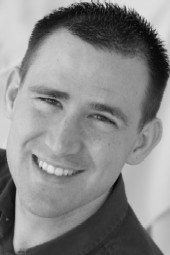 Matthew Peterson

Website Links

Home Page
www.ParaWorlds.com
My Radio Show Page
www.TheAuthorHour.com
Interviews with the top fiction authors of our day (I'm the host)
Forum
www.ParaWorlds.net
MySpace
www.MySpace.com/pworlds
Get a copy of Paraworld Zero

Paperback, Audiobook, E-Book
Click here for links to stores
Hello! I hope your autumn is cooling down more than mine. It was 109 degrees just a couple days ago in Arizona. I keep asking my kids to please turn down the sun, but they won't listen to me. And nope, we still don't have blinds.
---
Hey, Paraworld Zero is in India!
After a quick search online, look what I found.... Paraworld Zero in India! I was told a while ago that my science fantasy novel was getting published in that country, but this is the first time I've actually seen the cover. It's fun to see how they took parts from the original cover and adjusted them. By the way, I've been getting some great ideas for the series lately...

You can see a larger image of the India version of Paraworld Zero at http://www.maplepress.co.in/image/cache/data/New%20Authors/Paraworld%20Zero-500x500.jpg

I don't exactly know what the future holds for my series. An agent is looking at my book right now, but it's been a couple months now. If there's anything I've learned in this business, it's patience.
---
Our Impromptu Trip to Utah

Jared riding his first Bike / Alicia and Kaydance

Hereís a picture of my wife with our niece, Kaydance. Like my son, Kaydance has a genetic disorder, but hers is much more severe, physically and mentally. She might not have too many more years to live, so we love seeing her when we can. Whatís strange is that weíve both been told that Jared and Kaydanceís disorders were caused by spontaneous mutations. I donít know. It seems like too much of a coincidence that weíd both have children with rare but random disorders.

We had a blast at our impromptu trip to Utah a couple weeks ago. I mentioned last time that my niece had gotten sick and might miss her trip from Canada. Fortunately, she was able to make it, so we were able to see her. This other picture is of Jared and his cousin Amanda. At first I was wondering why she had a helmet but he didnít. I guess he never actually rode on the bike, but he sure did have fun sitting there pretending to ride.
---
I just listened to the first Pendragon book, The Merchant of Death, and found it to be quite original. I guess I must be gaining a new respect for first person perspective. The interesting part of this book is that itís split into separate sections. When youíre reading about the main character, you hear the story directly from his own words. When youíre reading about the secondary characters, you get a sort of omniscient third-person perspective. It works out very well.

If you like lots of action, creatures, and mystery, then this would be a good one to read. It starts out on present-day Earth but evolves to other worlds and time periods. I heard it had some slight similarities to my Parallel Worlds series, so thatís why I picked it up in the first place. Iím glad I did.
---
| | |
| --- | --- |
| | |
| | Well, that's it for this month. My new job has been great, and Iíve actually be relaxing a bit at night for the first time in years. I hope youíre all doing well. Until next time.... |