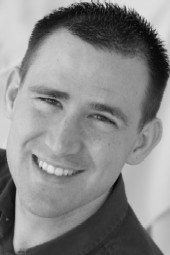 Matthew Peterson

Website Links

Home Page
www.ParaWorlds.com
My Radio Show Page
www.TheAuthorHour.com
Interviews with the top fiction authors of our day (I'm the host)
Forum
www.ParaWorlds.net
MySpace
www.MySpace.com/pworlds
Get a copy of Paraworld Zero

Paperback, Audiobook, E-Book
Click here for links to stores
Happy Holidays! I hope your month has been wonderful. Can you believe it actually snowed yesterday in Arizona? It was just a little flurry for a few minutes, but the last time I saw it snow in the Phoenix area, I was in elementary school! We had a Wii Christmas this year, filled with lots of Guitar Hero, Band Hero, and Lego Rock Band. That was the big present this year. My boys canít get enough of it.

Just a quick news item I thought was interesting. The Association of Booksellers for Children cast ballots in favor of a merger with the American Booksellers Association (ABA). I've belonged to the ABA in the past and think that they're a great organization, especially for small bookstores. I hope this helps both organizations. The book industry needs all the help they can get.
---
Happy Holidays from The Peterson Family
I canít believe that 2010 is over. Where did the year go? A lot has happened in our family this year: I had a great line-up of famous authors for my radio show, we moved back into our home that was destroyed in the fire, I got a new job working as the technology manager for a school district, and wait for it... wait for it... we finally got blinds a couple weeks ago. Yes, after 6 months of waiting, we finally got our blinds. Our house is complete! Now if only my office was organized... I still have boxes piled up.

Anyway, I wanted to keep this short, since itís the holidays. I hope your New Years celebration is a blast. Now Iím going to go play some Guitar Hero! Catch you next year....