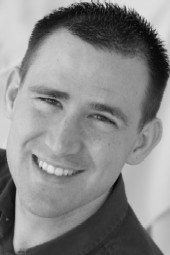 Matthew Peterson

Website Links

Home Page
www.ParaWorlds.com
My Radio Show Page
www.TheAuthorHour.com
Interviews with the top fiction authors of our day (I'm the host)
Forum
www.ParaWorlds.net
MySpace
www.MySpace.com/pworlds
Get a copy of Paraworld Zero

Paperback, Audiobook, E-Book
Click here for links to stores
Happy Easter! Weíre about to go have fun with family, but I wanted to shoot this email out to you before the holiday weekend gets going. I should have some great author interviews for you next month. Those of you on my ecard list, keep your eyes open for something in May.
---
Good and Bad News for Amazon

I took this picture in Alabama



Cloud Computing with Amazon Web Services

Iíve got two interesting news items for you this month. First off, my home state of Arizona decided to be nice to us consumers and not force us to pay sales tax at online stores like Amazon and Overstock. Internet taxes are surely on the horizon, but at least my pocketbook is safe for now. Hope I don't offend any bookstore owners out there with my next comment (I own an online bookstore myself), but one of the largest culprits in trying to get people to pay sales tax to online stores is, sadly, the brick and mortar bookstores. Many feel that if people had to pay taxes to Amazon then perhaps theyíd frequent the physical bookstores more often. Yeah, letís sock it to the general populous so that a few bookstores can compete better with Amazon. But weíre not just talking Amazon here. Weíre talking all online stores with a nexus in the state, even if that nexus is an online affiliate. Thatís just what the general populous needs right now during these hard times. More taxes and higher bills. Does the government really need more of my money! Evidently, Arizona has said, ďNot at this time.Ē Yeah! But other states are moving towards this agenda. I can certainly see the "fairness" of it and I can see the bookstores' plight (most businesses are hurting), but that doesnít mean I want to start paying 9% more for everything I purchase online.

Okay, another news item is one that you might have noticed. A widespread failure in Amazon.comís web services has brought many large companies to their knees this week. Even as I write this, PublishersWeekly.com is still offline. Other companies that have been affected include The New York Times, Reddit, and Foursquare. Let me tell you that I've been very wary of cloud computing. Iím always joking about it with my wife when things go bad: "To the Cloud!" Well, what happens when that cloud becomes a dark storm that drops your data without any warning? It happened with Google recently (lots of people lost their email and documents) and now itís happened with Amazon.

Yes, there are some cool things you can do with "the cloud" but the risk is pretty high when you put so much faith in something you have no control over. Where were the redundant backup servers, power generators, and Internet backbone?

Note: The cloud, for those who donít know, is a term used for online services another company provides. This can include email, word processing, file sharing, video/photo/music services, and web applications. Why would a company use a public cloud? Because they donít want to have to worry about maintaining their own servers, storage, security, and Internet connections. They donít have to install software on peopleís computers and they can limit their programming and development resources. The risk? Well, total meltdown.
---




My wife and I did something a bit impromptu last week. We bought a rental home! We were looking at the dismal returns from our investments and realized that in eight years from now we were going to be faced with paying for five possible two-year church missions, five college tuitions, and five weddings for our five boys. So after signing up with a real estate expert, we got the first house we bid on at an auction... literally within one day of looking! We got it for an absolute steal, and the place is in really good shape. At least thereís one good thing about the poor economy: Nowís a good time to buy a house. Perhaps we'll retire in it someday.

As you can see from the pictures, the weeds in the backyard were taller than my dad! We were lucky that the weeds were our worst problem. My friend who just bought a home said that he's seen forclosed homes where the previous owners poured cement down the drains, ripped out the ceiling fans and appliances, and smashed the toilets with baseball bats. Yikes!
---
Three Strikes, You're Out!
| | |
| --- | --- |
| | |
| | My two youngest kids are in tee-ball this year. Jared gets tired pretty easily so he spends a lot of time sitting down. But I will say one thing. That kid can hit the ball without a lot of strikes. We normally have to "run" around the bases with him because he's pretty unstable. He tells me all the time that when he gets older he's going to be able to run and jump like his brothers. However, this last game he ran around the bases all by himself. He's really growing up. It's hard to believe that it's just one more year until his next heart surgery. |
---
| | |
| --- | --- |
| | |
| | Well, thatís it for this month. Motherís Day is just around the corner and then... SUMMER! I canít wait. Again, have a great Easter and don't forget the real reason we celebrate it. Until next time.... |