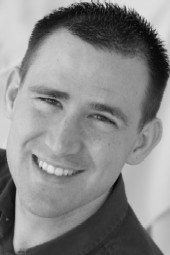 Matthew Peterson

Website Links

Home Page
www.ParaWorlds.com
My Radio Show Page
www.TheAuthorHour.com
Interviews with the top fiction authors of our day (I'm the host)
Forum
www.ParaWorlds.net
MySpace
www.MySpace.com/pworlds
Get a copy of Paraworld Zero

Paperback, Audiobook, E-Book
Click here for links to stores
Hope your holiday weekend was enjoyable (I spent the day camping with the boy scouts). Iíve got a great interview for you on my radio show with Richelle Mead and Grant Alter, so check out http://theauthorhour.com/richelle-mead/ to listen to the interview.
---
Interview with Richelle Mead and Grant Alter
Hey there, check out my latest radio interview with Richelle Mead and Grant Alter! We'll have the transcribed interview shortly, but you can listen to it right now. Tell your friends and spread the word. Thanks!

Richelle Mead - #1 New York Times bestselling author of the Vampire Academy, Georgina Kincaid, Dark Swan, and Bloodlines series.

Grant Alter - Script writer for Dean Koontz (Fear Nothing), Richelle Mead (Storm Born), Jim Butcher, etc.

Extras: Don't forget to listen to the bonus questions that didn't air on the main show.
---
There's a Snake in my Boot!




My wife begged me to post this rattlesnake picture in my newsletter. She just loves the little guys. Well, actually, sheís woken me up many nights, screaming about snakes. At a campout last month, one of the cub scout-aged boys found a bunch of baby rattlesnakes. Of course the older kids in the camp decided to shoot the mama snake with a paintball gun, but that's another story. Someone chopped this particular snake's head off and brought its wiggling body for me to see. It wiggled--headless--for half-an-hour or more. And yes, that is me attempting to "eat" it. I've had rattlesnake before, and no, it doesn't taste like chicken. It tastes more like calamary--very chewy and rubbery. The other picture is of me feeding the birds at the zoo: another cub scout adventure.

Iím not in cub scouts anymore, which youíd think might let me relax a little. Normally it would... if I hadnít just been asked to be the Scout Master for the Boy Scouts. Yikes! And I said, Yes! Crazy me. Little did I know that the scouts had a week-long camping trip scheduled two weeks later and very little preparation had been done for the trip

Books in the News:

With Amazon announcing that theyíve sold more eBooks than print books for the first time, youíd think that print was dead, but according to many panelists at last week's BookExpo America (BEA), the printed word still has a strong foothold. Personally, I think the same people who read eBooks will also read print books. Elementary kids are reading print books in school, but there is a steady push to get eBooks in their hands. In fact, just the other day I implemented an eBook system for all of the faculty in our school district. Iím sure the students will be next. Our librarians are just trying to get the kids to read something other than social media snippets on their phones. I guess anything to get the kids to read long-form is a good thing.

On other book news, the Audies were announced, so check out last year's greatest audiobooks at http://www.theaudies.com/. Some of the awards when to Johnny Depp, Keith Richards, Joe Hurley, Alan Cumming, Simon Vance, and Queen Latifah.
---
| | |
| --- | --- |
| | |
| | Well, thatís it for this month. I hope I survive scout camp and being the new Scout Master. Keep on reading! Talk to you next time.... |