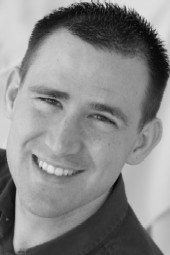 Matthew Peterson

Website Links

Home Page
www.ParaWorlds.com
My Radio Show Page
www.TheAuthorHour.com
Interviews with the top fiction authors of our day (I'm the host)
Forum
www.ParaWorlds.net
MySpace
www.MySpace.com/pworlds
Get a copy of Paraworld Zero

Paperback, Audiobook, E-Book
Click here for links to stores
Happy upcoming 4th of July! The heat in Arizona right now is ridiculously high, so itís definitely going to be a warm holiday. Before I get started I wanted to mention that my radio interview with international best-selling author Richelle Mead (Vampire Academy and Dark Swan series) has now been transcribed. So check out http://theauthorhour.com/richelle-mead/ to read or listen to the interview.
---
What to do with your Poetry?
Writer's Market is a great book and
website to find literary agents. They
even have a submission tracker.

Recently a young friend of mine asked me how she could get her poetry published. I'm not an expert when it comes to poetry but I figure it's similar to the short story market, so I thought I'd share some of my advice with you. This also applies to the short story market.

You can share poetry on a blog, forum, website, newsletter, etc. You can also self-publish (http://www.iuniverse.com/ or http://www.booksurge.com/ or http://www.xlibris.com/ or http://www.authorhouse.com/) or create an e-Book or audiobook of your work. Some already-popular people are able to get a traditional publisher to publish their poetry, but that's rare and they don't sell too well. There are some scams out there where you pay to get published on a website or you have to buy a couple of over-priced books to get your poems published in them. Those are not legitimate avenues and few people will ever read your poems in those types of books. Literary agents typically don't represent authors of short fiction or poetry, so you might be on your own until you can make a name for yourself.

Now if you're going to write books, that's a totally different story. After your book is finished and polished, you'll write a 1-page letter to a literary agent telling them about your book, yourself, and why they should represent you. You include a self-addressed stamped envelope for their response, which can take weeks to months to get back. Most often their response is a no, so you'll have to try and try again. Sometimes they'll ask for a partial or for the whole book. You can send letters to multiple agents at the same time but you should only send your actual book to one at a time when they ask. Then when you finally get an agent they'll send letters to the publishers and the waiting game continues. It took 1 year before my publisher said yes after I sent them my book.

Here are a few websites to help you with query letters and finding out who to send them to. You'll want to go to each agent's website and read their guidelines and follow the rules to the letter. Writers Market is a great book to get.

http://www.writersmarket.com/
http://bookmarket.com/
http://pred-ed.com/pubagent.htm

Here's a section on my website to help you with your writing: http://www.paraworlds.com/tips/
---
Catfish Galore at Lake Powell



My family went to Lake Powell this month and had an utter blast. My wife had never been there before. I didnít realize it but there is more shoreline at Lake Powell than the U.S. coastal shoreline of the Pacific ocean! Something like 1,900 miles.

The fishing was horrible, but I did catch a bunch of carp and catfish. I came a few years ago and caught tons of stripped bass with my twins. More than once we had three fish on the lines at the same time. One time I had to hold my pole between my legs (I had a fish on the line) and another pole under my arm (it too had a fish on the line) as I reeled up a fish from a third pole. My twins werenít strong enough at the time to reel in the fish themselves. That was an adventure I was hoping to revisit, but it was a no go.

The water was pretty cold but after you jumped in and lost all feeling from your outer extremities, it wasnít too bad.

---

On other family news, an interesting thing happened this week. Both of my twins are getting braces (my pocket book is feeling the pain) and my 4-year-old boy, Jared, asked for the millionth time when he was going to lose a tooth. I told him that he wouldn't start losing teeth for a couple more years. Well, later that day, wouldnít you know it? He lost a tooth!

That boy has more metal in his mouth than teeth, so Iím not too surprised, but Iím scared that it might be a sign of bad things to come.
---
A fairly big event is coming up and thatís the final Harry Potter movie. Itís going to be a bittersweet moment for many people. The books have been finished for a while now but fans still had the movies to hang onto. When the last movie has finally come and gone, a void truly will be felt. But a glimmer of hope may rise from the darkness in the form of a new online website that J.K. Rowling is promoting. Iím interested to see how it will progress: http://www.pottermore.com/

Until next time....