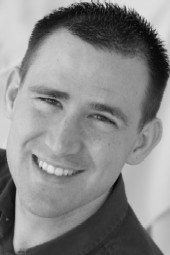 Matthew Peterson

Website Links

Home Page
www.ParaWorlds.com
My Radio Show Page
www.TheAuthorHour.com
Interviews with the top fiction authors of our day (I'm the host)
Forum
www.ParaWorlds.net
MySpace
www.MySpace.com/pworlds
Get a copy of Paraworld Zero

Paperback, Audiobook, E-Book
Click here for links to stores
Hey there! School has started back up and my life has become even crazier. Sometimes I wonder when I'll ever get the time to write my next book. Pretty soon now I'll have a new interview on www.TheAuthorHour.com with New York Times bestselling author Richard A. Knaak, so keep your eyes out for that one.
---
Last year I talked about the problems of the CPSIA, which was going to require a lot of unnecessary testing for lead in books. Well, good news for many. I just read this in Publishers Weekly: "President Obama signed into law an amendment to the Consumer Product Safety Improvement Act of 2008 that excludes "ordinary" children's books from the law's third-party testing and certification provisions, and promises to make testing less burdensome for novelty and book-plus publishers."

What a relief. This over-zealous law was really going to cause a lot of heartaches for publishers and book sellers. I'm glad the government finally came to their senses.
---
Ms. Arizona, Hope Kids, and Braces x 2




As many of you know, our little 4-year-old son, Jared, has Noonan's Syndrome and we belong to a group called Hope Kids that allows us to enjoy life a little more, despite the difficulties of having an "at risk" child. We don't really think of him as an "at risk" child, but he does need two more heart surgeries.

Here's a picture of us at a swim party with Ms. Arizona (Jared was intrigued by her) and another photo of Jared and me at a "stick pull" (yes, he won the game).

Lots of great people have donated their time and money to Hope Kids, and we are so grateful. If you'd like to donate, then here's your chance with the annual Hope Kids walk-a-thon. Check out Jared's page at

http://www.firstgiving.com/fundraiser/alicia-peterson-1/3rdannualhopewalk-5kfamilywalkathon

Last but not least, my twins both got braces! Here is a wonderful picture of my goofballs showing off their teeth before the big change. All I can say is that the expenses have begun...
---
To all of you affected by the hurricanes, earthquakes, and other natural disasters, my heart and prayers go out to you. Here in Arizona we're having record temperatures. The schools aren't even letting the children go out to recess because it's so hot. I wish you well.

Until next time....